Search tennessee Lodging
Select the area below you are interested in staying to view our available tennessee golf accommodations in Tampa, Orlando and St. Augustine. If you have questions about any of our hotels, villas, or resorts call us or request a golf package quote.
Featured Lodging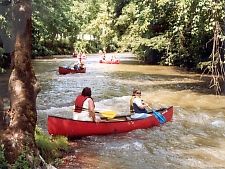 Mountain River 3 BR
3 Bedrooms, 3 Baths, Whirlpool, Hot Tub, Pool Table, River View, Sleeps 8.