Search tennessee Lodging
Select the area below you are interested in staying to view our available tennessee golf accommodations in Tampa, Orlando and St. Augustine. If you have questions about any of our hotels, villas, or resorts call us or request a golf package quote.
Featured Lodging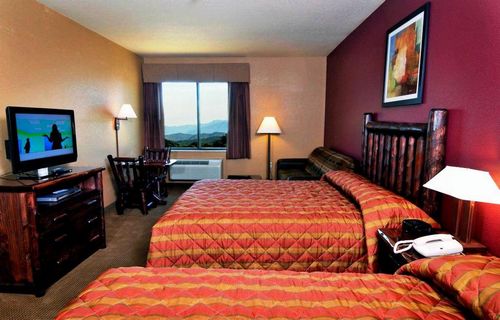 Wilderness at the Smokies Stone Hill Lodge
Wilderness at the Smokies provides multiple lodging options just steps from The Sevierville Golf Club. Lodging, dining, refreshing drinks and other on-site amenities are at your finger tips when you stay with the Wilderness. Stone Hill Lodge has double queen beds or king bed overlooking the resort with tons of amenities including a waterpark, restaurant, bar, laundry services, arcade, and shuttle between lodges.