Tennessee
Golf Destinations and Packages

Chattanooga, Tennessee is one of the South's top travel destinations. The New York Times named Chattanooga TN one of the "Top 45 Places to go" in the World. Tucked between the mountains of Southeast Tennessee, along the beautiful Tennessee River, Chattanooga offers amazing natural beauty. But that's just the beginning of what the Scenic City has to offer. There's a world of outdoor adventure, amazing restaurants, live events, art and world-class attractions to explore. Chattanooga attractions are world-class with breathtaking views surrounding you everywhere you go. Your entertainment options are endless whether you want to take in a play or concert, visit an amazing museum, enjoy the outdoors, take in the nightlife or experience the history of Chattanooga. You can literally do whatever you want and make your own memories that will last a lifetime.
---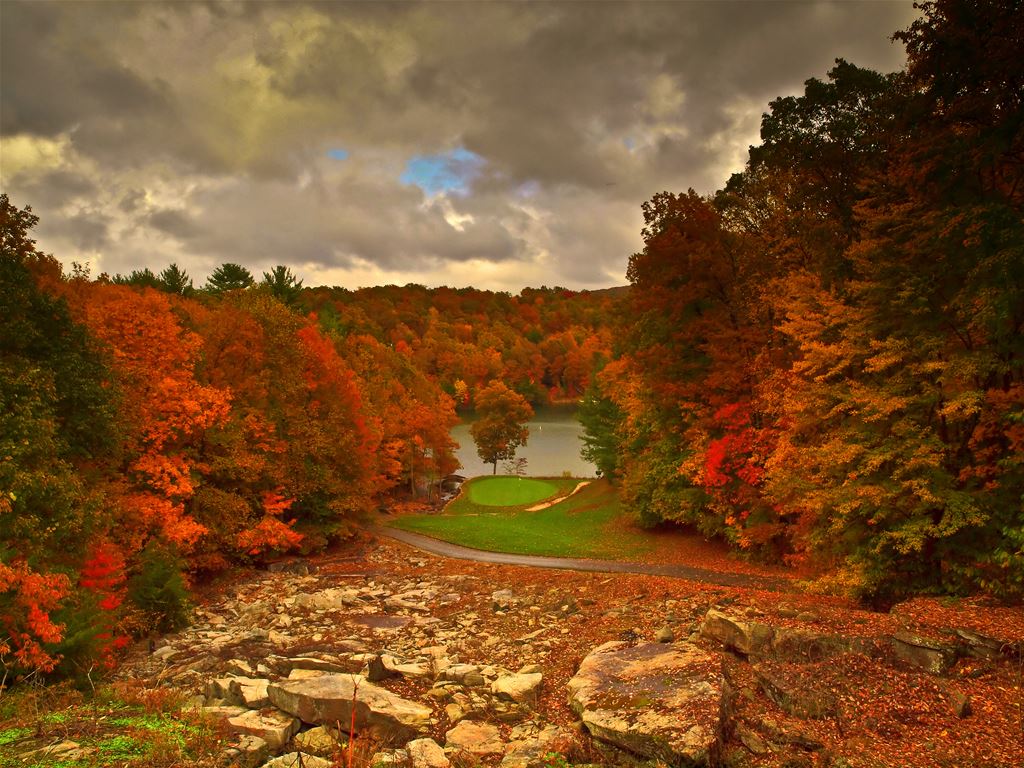 Located about 100 miles east of Nashville, Crossville attracts a huge number of golfers and vacationers looking to play Fairfield Glade and Lake Tansi Resorts, along with the Tennessee Golf Trail. Golfers can enjoy some of the finest golf courses in Tennessee with Stonehenge, Druid Hills, Dorchester, Heatherhurst Brae, Heatherhurst Crag, Lake Tansi and Bear Trace. These courses on the Cumberland Plateau carry the signature designs and vision of the legends, including Jack Nicklaus, Bobby Greenwood and Gary Roger Baird. The scenery is spectacular and the 18 hole golf courses are challenging and enjoyable. Even the facilities are top-notch.
---

Tellico Village Golf Community offers some of the finest golf courses available in Tennessee. Rated our number one location last year, three of our top 10 rated courses in the State reside just minutes from each other on the shores of Lake Tellico and feature wide sweeping fairways and beautiful vistas of not only the lake but Smoky Mountains. The Tellico area has 9 courses available in our package with other courses close in nearby Knoxville. The 3 Tellico golf courses at the resort are Tanasi Golf Course, Links at Kahite, and Toqua Golf Course. There is also Rarity Bay and WindRiver on either side of Tellico Village, followed by Avalon, Willow Creek and Egwani Farms. All courses are between 5 and 30 minutes from our luxury villas. Each course is unique from one another, and the golf layouts offer a perfect combination of lake holes, elevation changes, and great conditions that will challenge golfers of every handicap.
---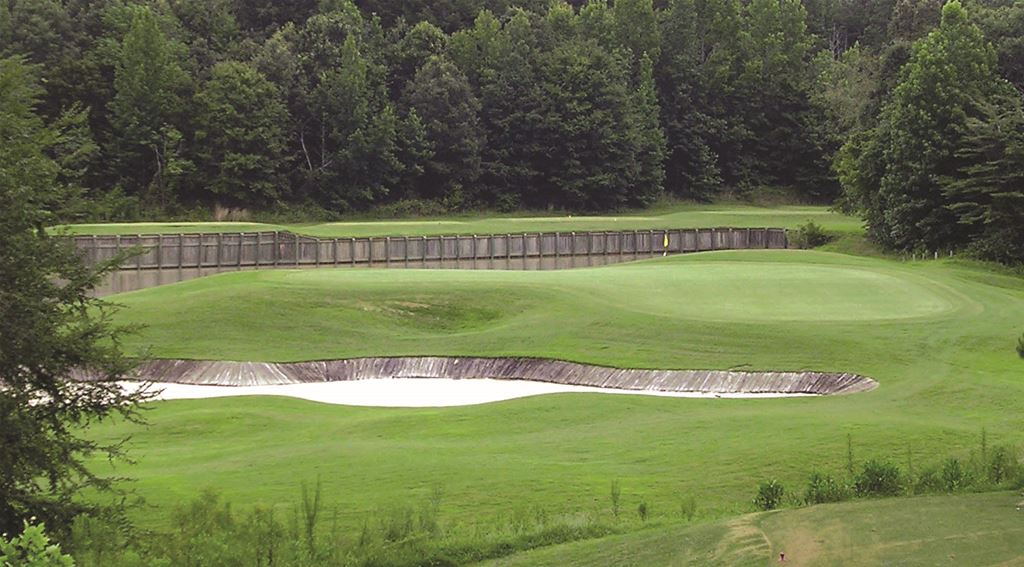 Memphis golf packages offer your choice 8 different golf courses all located within 35 minutes of downtown Beal Street. Memphis is located in the southwestern corner of Tennessee. It is the state's largest city and the largest city that is located along the Mississippi River. Memphis is also home to some of the best golf in the south. We offer our packagers the opportunity to stay at the Hampton Inn on Beal Street or the Comfort Suites downtown or just a short drive to stay in the beautiful Cottages at Kirkwood National or even stay at the casinos in nearby Tunica. With Memphis's location you get the best Tennessee has to offer, but some of the best in Mississippi as well.
---

Nashville is now a top 5 destination in the country with tons of night attractions, bars, restaurants, and historical sites. Oh yeah, they do play a little music in "Music City" as well. It is also a popular golf destination in Tennessee due to great courses such as Gaylord Springs, where natural beauty along the Cumberland River provides for a challenging and exciting round of golf. If you play in Nashville you also have many layout options from the country layout at Greystone to Myrtle Beach style course at Hermitage President. We also include some great partner hotels that allow for convenient access within minutes to all our golf courses.
---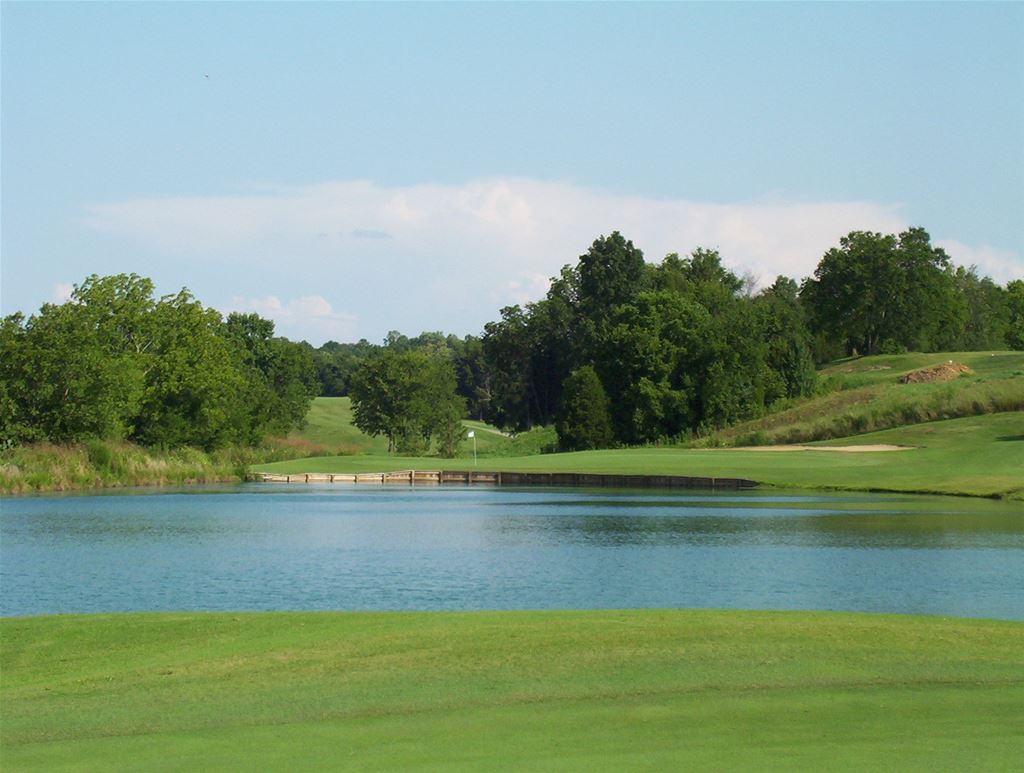 One of, if not the, biggest reason Tennessee is a popular golf destination is due to the Smoky Mountains, or more specifically, golf courses found in the vicinity of Pigeon Forge and Gatlinburg. The Smoky Mountain National Park is the single most popular national park in America. This essentially means that Pigeon Forge gets bucket loads of visitors throughout the year, and a whole lot of them want to experience mountain golfing. The 18-hole courses in the Pigeon Forge area are inviting, with the lush greenery and backdrop of the majestic Smokies. Pigeon Forge welcomes both visitors and serious golfers. Golfing packages here may include unlimited golf based on seasons and course options while others will even include food as part of the total golf package. Guests are provided accommodations in a separate condo, chalet or golf villa. These accommodations include fireplaces, hot-tubs and balconies with breathtaking views of the Smokies. Free breakfasts will be provided to guests at some of the lodging facilities, and lunch can be enjoyed during a break at the course itself. There is no better place or way to experience the pleasure of mountain golfing than Pigeon Forge golf and lodging packages. There are no hidden fees, and the Southern hospitality and food is unmatched. The courses are counted among the best in the world, and the location is the single most popular one for mountain vacations and getaways. Anyone who has visited here and played the area courses will know that it is hard to find another location that offers the same experience, or even anywhere close to it.
---
Featured Tennessee Golf Packages - VIEW ALL DEALS
Starting from $339.00
3 Nights, 4 Rounds


Stay 3 nights in the beautiful Cottages at Kirkwood National located minutes from either Memphis or the Tunica casinos. These beautiful cottages are located on the beautiful Kirkwood National golf course. Play 4 rounds at Northeast Mississippi's best golf courses.
Package based on 2 golfers per
Rated:

Starting from $429.00
3 Nights, 4 Rounds


For 3 nights you can play golf during the day and enjoy all the local attractions that Memphis Has to offer at night. You can stay at the Comfort Inn downtown Memphis and play 4 rounds of golf at Mirimichi, Quail Ridge, North Creek and Cherokee Valley. You cannot go wrong.
Package based on 2 golfers per
Rated:

Starting from $229.00
2 Nights, 2 Rounds


Play unbelievable golf at Fairfield Glades in Crossville, Tennessee - expect great conditions and tremendous course layouts all within a few minutes of your luxury villa. Known as the "Golf Capital of Tennessee," Crossville has 5 spectacular courses in Fairfield Glade with Bear Trace just to the South in the Cumberland Mountain State Park.
Package based on 4 golfers per
Rated: